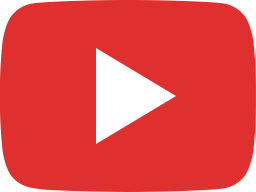 Frederico Lapenda receives the Jucelino Kubitscheck Sports Entertainment Merit Cross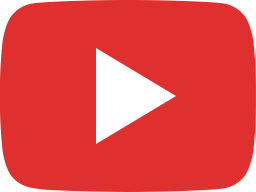 Crushing IT#11 Ayrton Senna's ex girlfriend Cristina Pensa, talks about their love affair.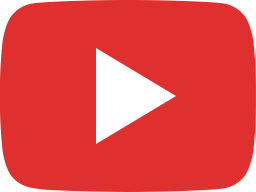 Frederico Lapenda The Importance of Building a Community at the World Audiovisual Technology Forum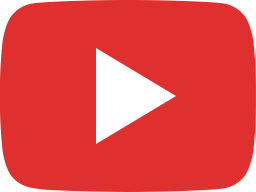 Crushing IT 10 Frederico Lapenda interviews Dr Robert Rey Part 1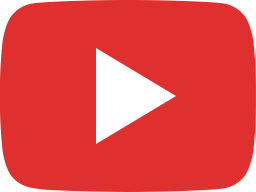 Crushing IT 09 Frederico Lapenda interviews brazilian action director Alexandre Avancini (Portugues)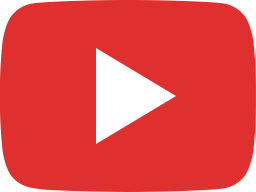 Crushing IT #08 Part-2 Frederico Lapenda interviews filmmaker Michael Feifer

With over 26 years of experience, award winning producer Frederico Lapenda has built a global career in all areas of the entertainment industry. For his philanthropic work, he's been granted the key to the city of Phoenix and the medal Regina Moura alongside with Danny Glover(Lethal Weapon). He has produced films, documentaries, television shows, video games, film festivals, and music concerts. Lapenda is one of the founding partners of Mandalay Lone Runner, an independent division of Mandalay Entertainment chaired by Peter Guber, former CEO of Sony Pictures. Mandalay Entertainment produced such hits as Seven Years in Tibet with Brad Pitt, Beyond Borders with Angelina Jolie, and Donny Brasco with Johnnie Depp. After that he formed his productions company Paradigm Pictures and went on to produce many films, including USS Indianapolis and Rage featuring Nicholas Cage and the documentaries Sequestro and Unknown Distance, both eligible for and Oscar nomination. Hailed by industry magazines as one of the Founding Father's of MMA, Lapenda produced over 150 MMA fights in the USA, Japan, Russia, Ukraine, Israel, Brazil, and many other. His TV show on Channel 22, COMBAT MORTALE, was on the air for three consecutive years in Los Angeles, achieving double digit ratings and making Lapenda the first producer to broadcast MMA on TV in the United States. He was the fourth producer of MMA pay-per-view fights in the U.S. with his WVC fight franchise introduced pay-per-view to Brazil in 1997. In May 2011 he produced the first MMA pay-per-view event on YouTube televised live from Moscow. Lapenda also produced two Xbox video games: Fight Game Rivals and Fight Game Heroes with Sony Ericsson.
Stan Lee's Allies of the Amazon features four animals with superpowers who must defeat an evil creature capable of destroying the balance of the Amazon rainforest. The idea for the book originated from a meeting Stan Lee and POW! Entertainment's Gill Champion took with their partner in Stan Lee Kids Universe, Terry Dougas (American Made, Good Time), and Brazilian producer Frederico Lapenda (Men of Courage, Rage). They decided to develop the adventure book together and tapped Brazilian writer Gabriel Chalita to pen the project. Chalita has written over 84 books and several plays in his career. Bruno Miranda, the illustrator of ALLIES OF THE AMAZON, has won 6 Golden Lions, 3 Silver and 1 Bronze in the Cannes Publicity Festival.
Lapenda received the title of Allied of the Amazon from the Governor of Rondonia and George Braga. He had also the honor to plant a rubber three at the Rondom Museum in the Amazon.
Lapenda received a national honor from Embratour's President Gilson Machado for his lifelong accomplishments, when he was appointed a Tourism Ambassador by the President of Brazil, Jair Bolsonaro alongside such luminaries as Ronaldinho, Romero Britto, Renzo Gracie, and Vitor Belfort
Lapenda was featured in various websites and media. You can check part of them HERE
BEVERLY HILLSFILM FESTIVAL
The Beverly Hills Film Festival (BHFF) was created by Nino Simone in 1999. It is an international competition dedicated to showcasing the art and talent of emerging filmmakers in the city globally recognized as the headquarters for VIPs in the motion picture industry.
After winning the Beverly Hills Film Festival in 2008 for Best Picture (Bad Guys) and Best Documentary (Sequestro) in 2011, Lapenda created the Beverly Hills Film Festival Japan. Mr. Simone approved of the idea and together they founded and produced the first event in 2013. Since 2016, Lapenda has become the president of the Beverly Hills Film Festival Grand Jury.
Lapenda has developed, financed, packaged, produced and distributed over 20 quality entertainment film properties for the global marketplace which have been shot in five countries. Lapenda has produced a dozen documentaries, five of them for Fox 11, including Smashing Machine for HBO and his documentary Sequestro/Kidnapping, which was eligible for an Oscar nomination in 2010. His documentaries have been acclaimed as expository, impressionistic and reflexive.
Fight Game is a revolutionary combat sports brand focused on bringing fans and fighters closer together through social networking, video gaming, broadcasts, news, and a hot new clothing line including casual wear and fight gear.
Sponsored Fight Game athletes will not only become familiar faces to the mainstream media but will also get the support needed to improve their game and rise to the highest levels of their sport be it MMA, BJJ, judo, wrestling, or kickboxing. Only a fighter knows the feeling!
Lapenda started his career in the fight game in 1994 when he co-produced his first event. After that he took his fighters to the UFC and then founded his own World Vale Tudo Championship (WVC), which took place in Tokyo Japan in 1996 and paved the way for Pride. From there Lapenda went on to produce over 150 fights which started the careers of many legendary fighters including Mark Kerr, Igor Vovchanchin and Vitor Belfort to name just a few.
Lapenda's WVC was the fourth MMA franchise to be aired on U.S. Pay-per-view. After that, his Combate Mortal, was the first MMA show to air his content on U.S. TV, channel 22 in Los Angeles. He introduced the first pay-per-view in Brazil.
After co-founding the Ruas Vale Tudo fight team and creating the Brazilian Dream Team, which later became the Brazilian Top Team, Lapenda and his European partner Bas Boon, created the Golden Glory Team, GG rained supreme for over a decade in the K-1 and Glory kickboxing scene and represented fighters such as like Semmy Schilt, Alistair Overeem, Gokhan Saki and many others.
Lapenda has promoted over 10 concerts over the past decade in Brazil. The genre has stretched from Country to Pop and from Rap to Rock and everything in between. His shows have played host to such stars as Alan Jackson, Alanis Morissette, Snoop Dog, and ZZ Top. His latest co-production was in the city of Americana in partnership with the Brahma where Lapenda brought country singer Alan Jackson, who performed for an audience of 45,000 fans.
Sangre Latina is a life style brand/movement that empowers and unites the Latin race, which by 2050 will be the largest  race in the US.  Our foundation will continually reinvest in  our community to help it to grow educationally and culturally.
The Ultimate Air Racing Championship (UARC). is the Super Bowl of aviation…Seven pilots from around the world battle 10 feet from the ground on the same ram course at the same time. at speeds of 500 KPH for the title of Ultimate Air Race Champion! Unlike Formula One Auto Racing where the big engine wins the race. in Ultimate Air Racing it's the pilot's wits. skill and daring that wins.
The first edition took place in China, 2010 and featured fierce competition by international pilots to a crowd of 500,000 people. With a television audience of 865 Million viewers, the 2010 Ultimate Air Racing Championship was four times larger than the Super Bowl and the second largest televised aviation event in history, second only to the Apollo 11 Moon Landing.
In 2010, Lapenda and Boon created Fight Game Interactive, one of the arms of his vertical company Fight Game. The FGI mandate is to produce cutting edge fighting games with real fighters as game characters. The first game, Fight Game Rivals, was a co-production with Xbox and the second, Fight Game Heroes, was co-produced with Sony. Both games enjoyed great success.
Fight Game: Rivals is a strategy, turn-based, fighting game giving players a chance to become the king of kings among tournament fighters around the world. Players can enter different tournaments in distinct locations, earn credits and unlock devastating attacks and skills. They can prepare to face the elite of the combat world such as Semmy Schilt and Alistair Overeem and become the new champion!
Fight Game: Heroes is an action-packed fighting game that shows players what happens outside of the ring and was designed exclusively for the Sony Ericsson Xperia™ Play. Players compete in unique environments, consisting of back alleys, grimy bars and other areas where the laws of the fight clubs reign supreme. Players can fight their way to glory by defeating the combat sport champions of the past and present in the career-mode or try to beat their friends in competitive game-modes.